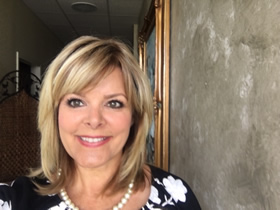 Kathy Duncan is committed to excellence in her profession and has helped many Sellers and Buyers over the years with their Real Estate needs. Kathy is a full time licensed Real Estate Broker in the state of Missouri and is looking forward to working with you soon concerning your real estate needs.

She is a member of the Missouri Association of Realtors and has served on the Governmental Affairs and Legislative Committee. She served two terms as Legislative Coordinator for the Missouri Association of Realtors for the 161st District and the 162nd District. Kathy is also a member of the National Board of Realtors and has also been served as State Director for the Missouri Association of Realtors and various committees throughout her career. She has served as President of the Sikeston Board of Realtors which includes agents and memberships from five counties including New Madrid, Scott, Mississippi, Pemiscot and Dunklin. Kathy has been held in such high esteem in the membership organization that it was elected to confer upon her the full rights and privileges of life membership on September 21st 2012

She is married to Jerry Webb Duncan and has one son, Joseph and her daughter in-law Emily..